There's an old joke that says: "What's mine is hers and what's hers is hers…", the implication being that, after the ceremony, women gain ownership of everything, including the closet space. But that's so 1970s… These days, men's fashion is a billion dollar industry and men are paying more attention to what they wear, and how they wear it. 
So in the interest of sharing 'half and half', and starting a marriage on the right foot with the right shoe on, equality in marriage means equal everything, including closet space.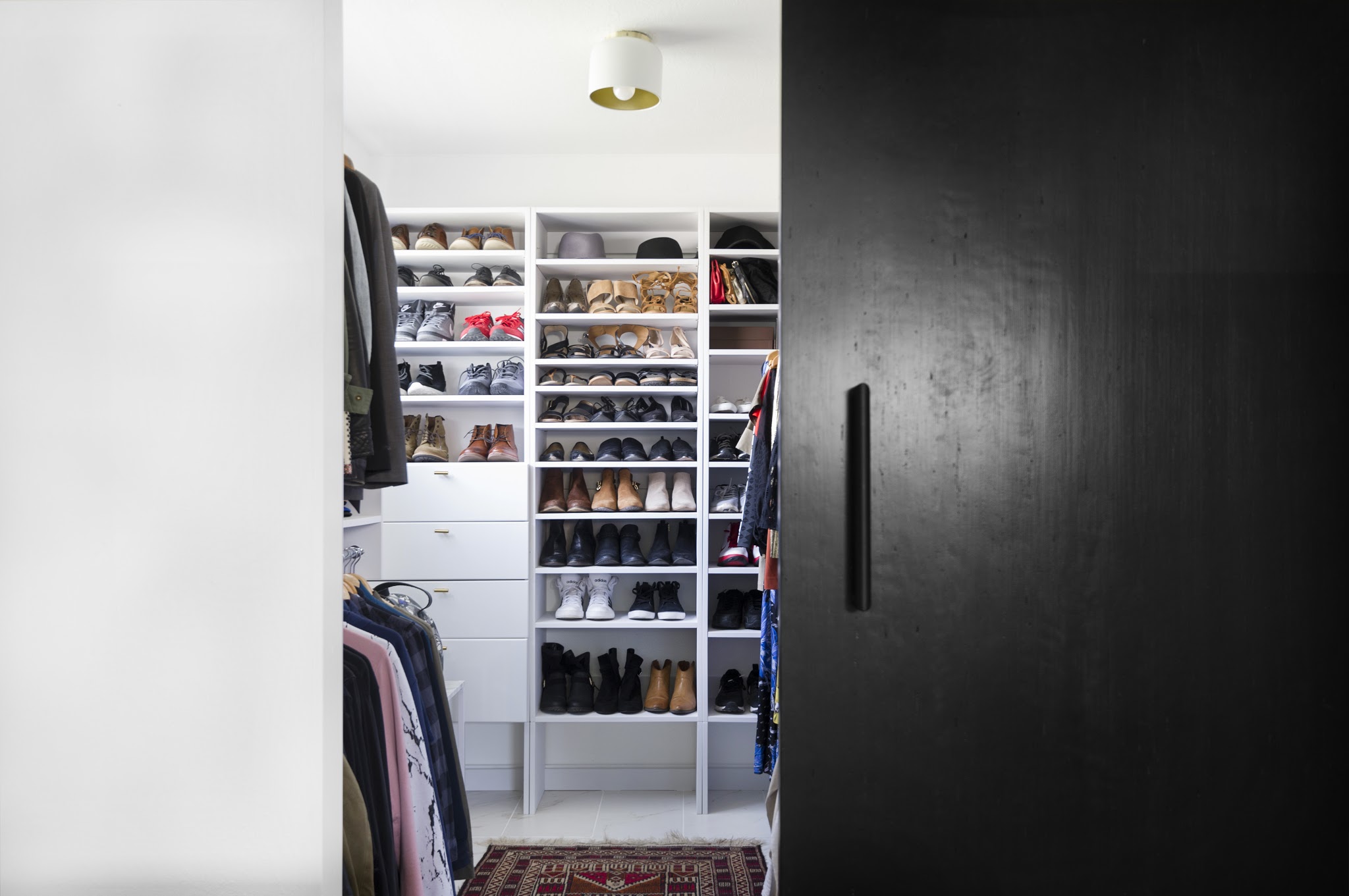 Merging two closets into one means it's time to toss a few items
In order to get two closets worth of clothes and shoes to fit into one, perhaps bigger but nonetheless single closet, the key is to triage. It's time to go through each closet and decide what stays, what goes and what might need to go into storage for a little while. The dress you wore to your high school prom? You might want to toss or store that. The suit that you wore to a wedding last month? Keep. The jeans you were hoping would fit again one day? Toss. Your lucky espadrilles? Keep.